$page_title = "Probate Law Legal Services - Lawyers in Boca Raton, Florida"; $page_description = "South Florida's premier probate law firm. With the experience necessary to file your claim. Our lawyers serve south florida and surrounding areas."; $page_keywords = "Probate law, lawyer, Probate attorney, Probate, florida Probate law, south florida Probate attorney."; include('includes/head.php'); $cats="probate"; include('includes/header.php'); // Don't edit above (except for title, description and keywords) ?>
Probate Law Legal Services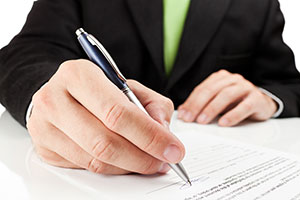 Probate is the court supervised process of transferring a deceased person's property. There are different types of probate proceedings available. Which type of probate you should open depends on the value of the deceased's property and the nature of that property. Florida offers 3 different types of probate proceedings: Formal Administration, Summary Administration, and Disposition of Personal Property Without Administration. Our probate attorneys will help you decide which type of probate proceeding you should file. Below is a brief description of each type of Florida probate proceeding:
Formal Administration requires the appointment of a Personal Representative. The Personal Representative has the duty to collect and protect the deceased's assets, notify the deceased's creditors and beneficiaries, file the deceased's last tax return, and distribute the deceased person's assets according to the court determined order of distribution.
Summary Administration is a probate proceeding that is only available when: 1) the property subject to administration is valued at $75,000 or less, not including property exempt to the claims of creditors; or 2) the person has been dead for over 2 years.
Disposition of Personal Property Without Administration is only available in limited situations. This proceeding can be used when the deceased person only owned exempt personal property, the value of which does not exceed the sum of the amount of preferred funeral expenses and reasonable and necessary medical and hospital expenses of the last 60 days of the last illness. This type of proceeding cannot be used where the decedent owned real property.
Our probate lawyers can file probate proceedings in any county in Florida. Probate proceedings are filed in the county where the decedent resided. If the deceased person is not a Florida resident, then probate can be filed in any county where the deceased owned property. An Ancillary Administration may be opened to probate a nonresident of Florida's estate. A probate proceeding may be opened by any "interested person". ".Interested person". is defined as a beneficiary, creditor, person nominated as the personal representative in the decedent's will, or any person that reasonably expects to be affected by the outcome of the particular proceeding involved.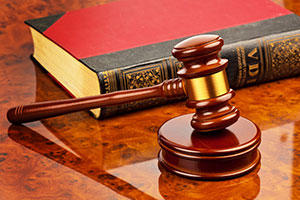 Unless you are the sole beneficiary or the estate qualifies for Disposition of Personal Property Without Administration, a lawyer is required to open the probate proceeding. Even if an attorney is not required in your particular situation, we recommend that you use one. Probate is a time consuming process with many technical rules. By hiring an attorney, you will avoid mistakes that make the process longer and incur additional cost. Our probate attorneys will guide you through this stressful time. We will help you choose the right probate proceeding for your particular situation and complete the administration in the most efficient way. We offer appointments by phone to make things easier for you.
Arcadier & Associates, P.A. legal services include:

Formal Administration
Summary Administration
Disposition of Personal Property without Administration
Ancillary Administration
Representation of Personal Representatives & Executors
Representation of Beneficiaries & Heirs
Testate Proceedings
Intestate Proceedings
Determination of Exempt Property
Will Challenges
Trust Administration and Estate Administration
Will, Trust and Estate Planning
To ensure that your property passes to your beneficiaries in the most efficient manner, contact our estate planning lawyers. Our estate planning attorneys draft wills, trusts and other planning documents. Estate planning techniques should be implemented sooner rather than later. An effective estate plan can help you during life in addition to protecting your assets after death. Arcadier & Associates, P.A. offers personalized, quality legal services at a reasonable rate. Attorney Eve Travis, is the managing attorney for the Firm's Probate and Trust Practice. Our South Florida lawyers look forward to helping you with your estate planning and probate needs. Contact us at 1-800-411-4023.

//Don't edit below include('includes/footer.php'); ?>